Our Courses
Bachelor of Arts (B.A.)
Bachelor of Science (B.Sc.)
Bachelor of Commerce (B.Com.)
Bachelor of Science Agriculture (B.Sc.-Ag)
Master of Arts (M.A.)
Master of Science (M.Sc.)
Bachelor of Physical Education (B.P.Ed.)
Bachelor of Education (B.Ed.)
UPRTOU Programmes
Click Here for Subjects in Courses
Contact Us
Website
www.gramodayaashram.org.in
---
Contact No
9839602491 , 9415918295
---
Email ID
gramodayaashram@yahoo.com
---
Address
Veersinghpur, Saraiya, Saya
Ambedkar Nagar
U.P. ( Pincode : 224152 )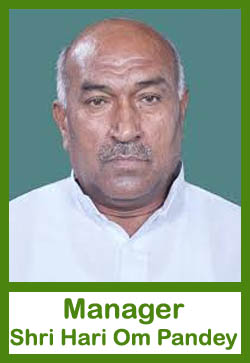 About :

Gramodaya Ashram P.G. College

Welcome to website of Gramodaya Ashram P.G. College. Here you will learn how to think, not what to think. You will learn to express yourself with confidence and clarity in speech and writing. You will be encouraged to express your ideas openly in classroom discussions, global affairs and other venues. Your learning experience will combine breadth with depth. You will be encouraged to challenge ideas and to think creatively.

An educational institute is not just about bricks, mortar and concrete, but about building character, enriching minds and about enriching experiences that lasts a lifetime. Life is not a set of instructions but is a series of experiences and learning process. Through these pages, we give you a glimpse of a student's years at Gramodaya Ashram P.G. College.

As one of the revolutionary institutions of education in India, the college has developed distinct brand equity. The learners here challenge assumptions, think beyond visible limits, and add the value of excellence in whatever they do. Our commitment to nurture,harness and explore the potential of the students with the principles of including educational, social, cultural and spiritual awakening has yielded better employability amongst the students The college gives you one of the best returns on all your educational requests.